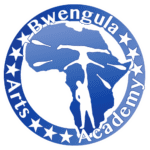 We are seeking a skilled Grant / Proposal Writing Volunteer to join Bwengula Arts Academy. Your expertise in grant and proposal writing will play a crucial role in securing essential funding to support our projects and initiatives, ultimately making a positive impact on the lives of young individuals in our community.
Responsibilities:
Collaborate with the fundraising team to identify suitable funding opportunities from various sources, including grants and proposals.
Research and analyze potential funding prospects that align with the organization's mission and goals.
Write persuasive and compelling grant proposals and supporting documents to secure funding for our educational and artistic programs.
Tailor proposals to meet the requirements and guidelines of specific funding opportunities.
Ensure all grant applications are submitted within specified deadlines.
Work closely with the team to gather relevant data and information for proposals.
Maintain clear and organized records of grant applications and their outcomes.
Requirements:
Excellent writing and communication skills to articulate the organization's mission and impact effectively.
Strong research and analytical abilities to identify relevant funding opportunities.
Attention to detail and the ability to tailor proposals to meet specific funding criteria.
Time management skills to meet deadlines and efficiently manage multiple grant applications.
Passion for the organization's mission and dedication to empowering young people through arts education.
Flexibility to work as part of a team and independently to achieve fundraising goals.
Knowledge of non-profit funding landscape and familiarity with funding databases is a plus.
As a Grant / Proposal Writing Volunteer, your contributions will directly support Bwengula Arts Academy in providing educational opportunities and artistic training to the youth in our community. Your grant writing expertise will be instrumental in securing essential funding, enabling us to continue making a positive impact on the lives of young individuals and fostering positive social change. Join us on this meaningful journey, and together, let's shape a brighter future for the next generation through arts education and empowerment.
Hours per week: 8