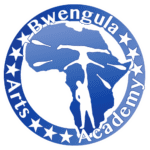 We are seeking a passionate Web Design Volunteer to join Bwengula Arts Academy and help enhance our online presence. Your expertise in website management and technology will play a pivotal role in boosting our digital outreach and engaging our audience effectively.
Responsibilities:
Collaborate with the team to assess the organization's website and identify areas for improvement.
Assist in updating and maintaining the website to ensure accurate and up-to-date information is available to our audience.
Optimize the website's design and layout to improve user experience and navigation.
Implement and integrate various technological tools and features to enhance website functionality.
Ensure the website is mobile-responsive and compatible with different devices and browsers.
Requirements:
Strong understanding of website content management systems (e.g., WordPress, Joomla, etc.).
Creative mindset and an eye for design to create visually appealing and engaging website content.
Knowledge of search engine optimization (SEO) techniques to improve website visibility.
Strong communication and collaboration skills to work effectively within a team.
Passion for the organization's mission and commitment to empowering young people through arts education.
As a Web Design Volunteer, your efforts will contribute to Bwengula Arts Academy's online presence, helping us reach a wider audience and make a greater impact on the lives of young individuals. Your technological expertise and creative approach to website management will play a vital role in showcasing our mission and work effectively to the online community. Join us in this rewarding journey of empowering young people through arts education and positive social change, and let's build a stronger online presence together.
Hours per week: 8