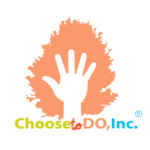 As a Fundraising Volunteer at Choose to Do Inc, you will play a vital role in our organization's growth and sustainability. Your primary focus will be on individual, corporate, and foundation fundraising to meet our annual revenue and campaign goals. By leveraging your skills and passion for our mission, you will help secure the necessary resources to continue empowering underprivileged youth through our workshops and initiatives.
Responsibilities:
Devise and implement fundraising strategies to reach our revenue targets and campaign objectives.
Identify and cultivate relationships with individual donors, corporate partners, and foundations to solicit financial support.
Organize virtual fundraising events and campaigns to engage our community and attract potential donors.
Collaborate with the marketing team to create compelling fundraising materials and communication campaigns.
Track and analyze fundraising data to evaluate the effectiveness of various strategies and make data-driven decisions.
Stay updated with fundraising best practices and industry trends to continuously improve our fundraising efforts.
Requirements:
Previous experience in fundraising, especially in a virtual or remote capacity, is a plus but not mandatory.
Strong communication skills to articulate our organization's mission and impact to potential donors effectively.
Proven ability to build and maintain relationships with donors and stakeholders.
Detail-oriented with excellent organizational skills to manage multiple fundraising initiatives.
Passion for youth empowerment and commitment to supporting underprivileged youth in their personal development.
Join us as a Fundraising Volunteer, and together, we can make a lasting impact on the lives of underprivileged youth. By raising the necessary funds, you will play a crucial role in empowering young individuals and helping them gain essential life skills for a brighter future. Let's work hand in hand to bring positive change to the lives of these youth and create a stronger, more resilient community.
Hours per week: 10