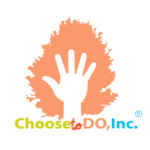 As a Grant Writer at Choose to Do Inc, you will play a critical role in securing funding to support our initiatives and programs. Your primary responsibility will be to craft compelling grant proposals that effectively communicate our organization's mission, impact, and financial needs. By leveraging your expertise in fundraising methods and strategic planning, you will contribute to reaching our revenue goals and ensuring the continuity of our valuable work.
Responsibilities:
Conduct research to identify potential grant opportunities that align with Choose to Do Inc S mission and projects.
Collaborate with different teams within the organization to gather information and data necessary for grant proposals.
Write persuasive and well-structured grant proposals tailored to the specific requirements of each funding opportunity.
Ensure that all proposals are submitted in a timely manner, adhering to deadlines set by grant-making organizations.
Maintain accurate records of grant applications, outcomes, and reporting requirements.
Continuously monitor and evaluate the impact of funded projects to incorporate relevant data into future proposals.
Requirements:
Proven experience in grant writing or a strong interest in developing grant writing skills.
Excellent written communication skills with the ability to convey complex ideas in a clear and concise manner.
Knowledge of fundraising methods and strategies to effectively plan and execute revenue goals.
Strong research skills to identify and evaluate potential funding opportunities.
Detail-oriented and organized, with the ability to manage multiple grant proposals simultaneously.
Passion for youth empowerment and a commitment to supporting underprivileged youth in their personal growth.
As a Grant Writer, your contributions will directly impact our ability to continue empowering underprivileged youth and providing them with essential life skills. By securing funding through well-crafted grant proposals, you will play a pivotal role in fostering positive change in the lives of young individuals who need it the most. Join us on this rewarding journey of making a difference and creating a brighter future for underprivileged youth through Choose to Do Inc's empowering workshops and initiatives. Together, let's work towards a stronger and more resilient community.
Hours per week: 10