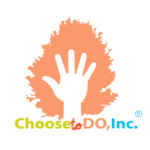 As a Marketing Volunteer at Choose to Do Inc, you will play a key role in supporting our marketing efforts across various digital and social channels. Your primary focus will be on email and mobile marketing initiatives, where you will develop, optimize, and execute campaigns for each of our empowering workshops and programs.
Responsibilities:
Develop and execute email marketing campaigns to engage our community and attract potential participants for our workshops.
Optimize email and mobile marketing strategies to increase outreach and enhance the effectiveness of our campaigns.
Drive awareness and growth for Choose to Do Inc by creating compelling content for our digital and social channels.
Collaborate with the team to support various marketing initiatives and provide valuable insights and recommendations.
Monitor and analyze the performance of marketing campaigns, providing data-driven recommendations for improvement.
Requirements:
Previous experience in email marketing, mobile marketing, or digital marketing is a plus but not mandatory.
Strong written communication skills to create engaging content for marketing materials.
Knowledge of marketing best practices and strategies to support our initiatives effectively.
Detail-oriented with the ability to analyze data and provide valuable insights.
Passion for youth empowerment and a commitment to supporting underprivileged youth in their personal development.
As a Marketing Volunteer, your efforts will directly contribute to the growth and success of Choose to Do Inc. By leveraging your skills in email and mobile marketing, as well as supporting other digital and social channels, you will help raise awareness about our organization's mission and empower underprivileged youth with essential life skills. Join us in this fulfilling journey of making a positive impact on young lives and creating a stronger, more resilient community. Together, let's choose to do better for our youth.
Hours per week: 10