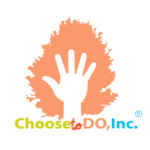 As a Graphic Designer Volunteer at Choose to Do Inc, you will be the creative mind behind various visual elements that represent our organization. Your primary responsibility will be to design graphics, informational videos, and other types of online content that engage our audience and promote our workshops and initiatives effectively.
Responsibilities:
Create visually appealing graphics and illustrations for use in marketing materials, social media posts, and website content.
Design informative and engaging videos that highlight the impact of our workshops and the stories of young individuals we have empowered.
Collaborate with the marketing team to ensure that all visual content aligns with our brand identity and mission.
Generate creative ideas and concepts for online campaigns to drive awareness and participation in our programs.
Stay up-to-date with design trends and tools to continually improve the quality and effectiveness of our visual content.
Requirements:
Proficiency in graphic design software (e.g., Adobe Photoshop, Illustrator, etc.).
Experience in creating and editing videos for online platforms.
Creative flair and the ability to translate concepts into compelling visuals.
Excellent attention to detail and the ability to work collaboratively with a team.
Passion for youth empowerment and a commitment to making a positive impact through your creative work.
As a Graphic Designer Virtual Volunteer, your contributions will play a pivotal role in enhancing our online communication and engaging our community effectively. Through your captivating visuals and videos, you will help us raise awareness about the importance of empowering underprivileged youth with essential life skills. Join us on this fulfilling journey of making a difference in young lives and contributing to positive social change. Together, let's choose to do better for our youth and create a brighter future for all.