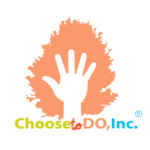 As a Web Developer at Choose to Do Inc, you will play a vital role in planning, creating, and coding our organization's websites. Your expertise in web development will combine text, pictures, graphics, and video clips to create an immersive and user-friendly online experience that effectively communicates our mission and empowers underprivileged youth.
Responsibilities:
Collaborate with the team to plan and design a website that aligns with our brand identity and user experience goals.
Incorporate engaging multimedia elements, such as pictures, graphics, and video clips, to enhance website content.
Optimize website performance and ensure responsiveness on various devices and browsers.
Regularly update and maintain website content to provide accurate and up-to-date information to our audience.
Implement security measures and conduct regular backups to protect the integrity of the website.
Requirements:
Experience in creating visually appealing websites with multimedia elements.
Strong attention to detail and the ability to translate design concepts into functional web pages.
Knowledge of web accessibility standards and best practices.
Strong problem-solving skills and the ability to work independently and as part of a team.
Passion for youth empowerment and a commitment to making a positive impact through your web development skills.
As a Web Developer, your contributions will directly impact the online experience of our community and support our mission to empower underprivileged youth. By creating interactive and visually engaging websites, you will play a crucial role in fostering positive change in the lives of young individuals who need it the most. Join us on this meaningful journey of making a difference and creating a stronger, more resilient community. Together, let's choose to do better for our youth and build a brighter future for all.