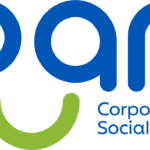 Responsibilities:
Strengthening International Crowdfunding Strategies (Global Giving):
Collaborate with the fundraising team to develop and execute crowdfunding campaigns on the Global Giving platform.
Craft compelling and heartfelt fundraising messages in Spanish to engage potential donors.
Utilize your Spanish language skills to connect with a broader audience and foster support for our cause.
Monitor and analyze the performance of crowdfunding campaigns, making data-driven decisions to enhance their effectiveness.
Following up with Global Giving Donors:
Express gratitude to Global Giving donors in a personalized and timely manner, reinforcing their value to our organization.
Provide updates on the impact of their contributions and the difference they are making in the lives of those we support.
Cultivate relationships with donors to encourage ongoing support and loyalty to PAN's mission.
Requirements:
Fluent in Spanish, with excellent written and verbal communication skills in the language.
Passionate about social causes and a deep commitment to making a positive impact on the lives of vulnerable populations.
Knowledge of crowdfunding platforms and fundraising best practices is a plus but not mandatory.
Strong organizational and time management skills to manage fundraising campaigns and donor follow-ups effectively.
Empathy and compassion, with the ability to connect with donors on an emotional level.
As a Fundraising Volunteer (Spanish Speaking), your contributions will directly impact the success of our fundraising initiatives and, most importantly, the lives of those we serve. Through your efforts in strengthening crowdfunding strategies and maintaining donor relationships, you will help us continue transforming lives through affection. Join us on this meaningful journey of creating positive change and empowering communities in Medellín and beyond. Together, let's choose to make a difference and uplift the lives of families and individuals in need.
Hours per week: 8