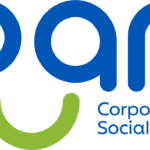 As a Marketing Volunteer at PAN, you will play a key role in promoting our organization and engaging with our community through social media channels. Your proficiency in Spanish will be essential as you design social content for various platforms such as Facebook, Instagram, LinkedIn, and Twitter. Additionally, you will be responsible for monitoring interactions, engagement, growth, and the effectiveness of PAN's social networks.
Responsibilities:
Create visually appealing and compelling social media content in Spanish that aligns with PAN's mission and values.
Develop graphics, videos, and other multimedia elements to effectively convey our message and engage our audience.
Collaborate with the marketing team to plan and execute social media campaigns that raise awareness and support our initiatives.
Monitor PAN's social media channels regularly, responding to comments, messages, and interactions in Spanish.
Track and analyze engagement metrics, such as likes, shares, comments, and followers, to assess the impact of our social media efforts.
Provide insightful reports on social media performance, offering recommendations for improvement and growth.
Requirements:
Fluency in Spanish, with excellent written and verbal communication skills in the language.
Proven experience in designing and creating social media content for diverse platforms.
Familiarity with social media management tools and analytics to track performance.
Creative mindset and a keen eye for visual storytelling to captivate and engage audiences.
Passion for social causes and a genuine commitment to making a positive impact in the lives of vulnerable populations.
As a Marketing Volunteer, your contributions will directly impact PAN's visibility and reach, enabling us to touch the lives of more individuals and families in need. Through your creative and strategic approach to social media content and engagement monitoring, you will help us strengthen our online presence and connect with our community in meaningful ways. Join us on this fulfilling journey of creating positive change and transforming lives through affection. Together, let's choose to make a difference and continue empowering communities in Medellín and beyond.
Hours per week: 8