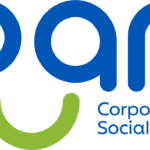 As an English Teacher at PAN, you will play a vital role in supporting the educational growth of the children we serve. Your main responsibility will be to assist and mentor children in English classes, helping them develop language skills that can open doors to greater opportunities in the future.
Responsibilities:
Assist in conducting English classes for our young learners.
Provide one-on-one mentoring and guidance to students who need extra support in mastering English.
Prepare and deliver engaging and interactive English lessons that cater to the students' individual needs and proficiency levels.
Foster a positive and inclusive learning environment that encourages participation and enthusiasm for language learning.
Collaborate with the education team to assess students' progress and provide feedback for their continuous improvement.
Requirements:
Proficiency in the English language, both spoken and written.
Patience, empathy, and a passion for working with children and adolescents.
Previous experience in teaching or tutoring English is a plus but not mandatory.
Strong communication and interpersonal skills to effectively connect with and motivate young learners.
Availability to volunteer during agreed-upon class schedules.
As a Teaching English Volunteer, you will make a significant impact on the lives of our students, helping them gain language proficiency and confidence. By providing support and mentorship, you will empower these young individuals with the essential skills they need to thrive in their education and future endeavors. Join us in our mission of creating positive change and making a difference in the lives of the children we serve. Together, let's choose to uplift and inspire these young minds through education and affection.
Hours per week: 8