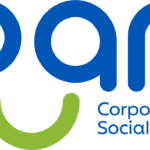 Website Developer
As a Website Developer  at PAN, you will play a crucial role in expanding our online presence by creating the English version of our website. Your proficiency in Spanish will be essential in translating and adapting the existing content to effectively communicate our mission to English-speaking audiences.
Responsibilities:
Develop the English version of PAN's website, ensuring a seamless user experience and consistent design with the Spanish version.
Translate and adapt website content from Spanish to English, maintaining accuracy and cultural relevance.
Implement essential features and functionalities to enhance website usability and accessibility.
Collaborate with the marketing and design teams to ensure brand consistency and visual appeal.
Conduct regular website maintenance and updates to ensure that information is accurate and up-to-date.
Requirements:
Proficiency in both Spanish and English, with strong written and verbal communication skills in both languages.
Proven experience in website development, with knowledge of HTML, CSS, JavaScript, and other relevant programming languages.
Familiarity with website content management systems (CMS) to facilitate content updates and modifications.
Attention to detail and the ability to deliver a user-friendly and visually appealing website.
Passion for social causes and a genuine commitment to making a positive impact in the lives of vulnerable populations.
As a Website Developer, your contributions will directly impact PAN's ability to reach and engage English-speaking audiences, spreading awareness of our mission and initiatives. Through your technical expertise and language skills, you will play a vital role in expanding our outreach and creating a more inclusive online platform. Join us on this meaningful journey of creating positive change and transforming lives through affection. Together, let's choose to make a difference and empower communities in Medellín and beyond.
Hours per week: 8