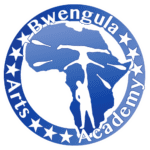 As a Fundraising Volunteer at Bwengula Arts Academy, you will play a pivotal role in helping us create and raise funds to support our organization's projects and initiatives. Your dedication to fundraising will directly contribute to enhancing educational opportunities for young people and fostering positive change within the community.
Responsibilities:
Collaborate with the fundraising team to develop and implement fundraising strategies and campaigns.
Research potential donors, sponsors, and funding opportunities that align with the organization's mission and values.
Assist in writing compelling grant proposals and supporting documents to secure funding for our projects.
Engage in donor relationship management, maintaining regular communication to keep them informed about our work and impact.
Create engaging fundraising materials, including brochures, website content, and social media posts, to attract donors and sponsors.
Organize and support fundraising events to raise funds and awareness for Bwengula Arts Academy.
Utilize various online platforms and tools to amplify our fundraising efforts and reach a wider audience.
Collaborate with the team to track and analyze fundraising performance and make data-driven improvements.
Requirements:
Passion for Bwengula Arts Academy's mission of empowering young people through education and artistic training.
Excellent communication and interpersonal skills to build strong relationships with donors and sponsors.
Proficiency in writing persuasive and compelling grant proposals and fundraising materials.
Familiarity with fundraising strategies, donor databases, and fundraising event coordination.
Creative mindset with the ability to engage donors through engaging content creation.
Willingness to contribute time and effort to support fundraising events and campaigns.
Flexibility to work as part of a team and independently to achieve fundraising goals.
Enthusiasm for utilizing digital platforms to amplify fundraising efforts and enhance outreach.
By joining us as a Fundraising Volunteer, you will have the opportunity to make a significant impact on the lives of young people and the community, helping them reach their potential through arts education and positive social change. Your commitment to fundraising will play a vital role in securing resources and support for Bwengula Arts Academy's meaningful projects. Together, let's create a brighter and more empowered future for the youth in our community.
Hours per week: 8