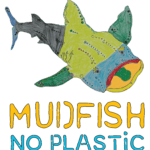 As a Fundraiser Volunteer, you will play a vital role in securing financial support and resources for MUDFISH's initiatives, ensuring the organization's continued growth and impact. Your expertise in grant writing, donor relationship management, and content creation will contribute significantly to advancing the organization's mission of combatting plastic pollution and empowering communities towards a more sustainable future.
Responsibilities:
Assist in developing business plans to generate income from various sources, ensuring financial sustainability for the organization.
Maintain relationships with existing donors through regular and consistent communication, keeping them informed about the organization's work and impact.
Draft grant proposals and supporting documents based on the funding requirements of the organization to secure financial support.
Produce and develop engaging communications material for the organization, including brochures, website content, annual reports, posters, and more.
Compile and maintain a comprehensive database of international and local donor organizations, including international foundations, bilateral and multilateral agencies, and private corporations.
Undertake independent research to identify alternative resources for the long-term sustainability of the organization.
Research grant opportunities from government and non-government agencies and coordinate the application process.
Organize and provide assistance in fundraising events for the organization, contributing to successful fundraising campaigns.
Requirements:
Strong passion for the organization's mission and dedication to securing financial support for its initiatives.
Excellent communication and relationship-building skills to effectively manage donor relationships and draft compelling grant proposals.
Proficiency in content creation, including graphic design, video editing, and written communication, to produce engaging materials for fundraising campaigns.
Familiarity with donor databases and grant opportunities research to identify potential funding sources.
Ability to independently conduct research for alternative funding resources, contributing to the organization's long-term sustainability.
Willingness to support and assist in fundraising events to enhance the organization's fundraising efforts.
Enthusiasm for sharing knowledge and mentoring local staff in creating engaging content for various platforms.
Hours per week: 8