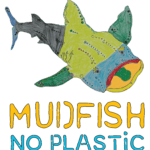 As a Marketing Volunteer, you will play a vital role in expanding the organization's outreach and impact by building relationships, creating compelling content, managing public relations activities, and mentoring local staff in digital marketing efforts. Your dedication and contributions will significantly contribute to the organization's growth and success in achieving its goals to make a positive impact on the community and beyond.
Responsibilities:
Establish and maintain relationships with donors, community members, and private and public interest groups to support the organization's mission.
Create, edit, and produce engaging content for various platforms, including social media posts, videos, e-books, infographics, presentation decks, and webinars.
Assist in updating and maintaining web content to ensure accurate and up-to-date information is available to stakeholders.
Address inquiries and requests from the media and other interested parties in a timely and professional manner.
Write and distribute press releases to communicate important updates and achievements effectively.
Collaborate on preparing and producing organizational publications, such as newsletters and reports, for internal and external audiences.
Research potential opportunities for partnerships, sponsorships, and advertising to support the organization's growth and initiatives.
Share knowledge and mentor local staff on creating engaging digital content for various platforms.
Requirements:
Passion for the organization's mission and commitment to making a positive impact on the community.
Excellent communication and interpersonal skills to build strong relationships with stakeholders and effectively address inquiries from the media and other interested parties.
Proficiency in content creation, including graphic design, video editing, and written communication, to produce engaging and impactful materials for various platforms.
Familiarity with digital marketing tools and strategies to enhance outreach and engagement.
Ability to collaborate effectively within a team and assist in coordinating PR events and publication efforts.
Willingness to share knowledge, mentor, and support local staff in developing their digital marketing skills.
Strong organizational skills to manage and update the organization's marketing database regularly.
Hours per week: 8