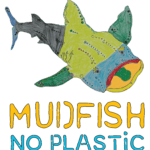 As an Education Program Assistant, you will play a vital role in assisting with the implementation of our workshops and education events, working closely with local communities to promote sustainable practices and a plastic-free environment.
Responsibilities:
Collaborate with the education team to support the smooth execution of workshops and educational initiatives.
Assist in preparing and organizing materials for workshops and events.
Engage with Indonesian children and community members during workshops, ensuring an inclusive and participatory environment.
Facilitate interactive activities and discussions that promote awareness of plastic pollution and its environmental impact.
Help implement practical solutions to reduce single-use plastics and encourage sustainable practices.
Work closely with local partners and volunteers to coordinate and promote education events effectively.
Requirements:
Passion for environmental education and a strong commitment to fighting plastic pollution.
Ability to work effectively in a multicultural and diverse community setting.
Excellent communication and interpersonal skills.
Enthusiasm for working with children and community members to inspire positive change.
Previous experience in education, community engagement, or environmental initiatives is a plus but not mandatory.
Join us at MUDFISH NO PLASTIC and become part of a transformative movement that empowers Indonesian children and communities to take action against plastic pollution. Your contribution as an Education Program Assistant will help create a lasting impact on the environment and foster a sustainable future for generations to come.
Hours Per Week: 12