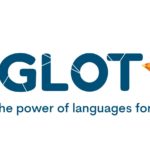 Support GLOT's digital (online) and offline communication by creating compelling visual content. Develop graphic pieces for GLOT's various networks, ensuring a consistent and engaging brand identity. Update and maintain GLOT's style guides to ensure uniformity across all communication channels. Collaborate with image banks to complement GLOT's audiovisual content. Provide graphic design support for promoting GLOT events and calls for proposals.
Responsibilities:
Design visually appealing and impactful graphics for GLOT's online and offline communication.
Create graphic assets optimized for various social media networks and communication platforms.
Maintain and update GLOT's style guides to ensure brand consistency and visual standards.
Collaborate with image banks to source and select suitable visuals for audiovisual content.
Support the promotion of GLOT events and calls for proposals through creative graphic design.
Work closely with the marketing and communication teams to meet design requirements and deadlines.
Requirements:
Proficiency in design formats for social media networks and other communication platforms.
Desirable knowledge in Digital Marketing to understand design elements that enhance engagement.
Strong proficiency in editing software, including Adobe Photoshop Suite and Illustrator.
A creative eye with a keen attention to detail and a passion for visual storytelling.
Ability to work independently and collaboratively in a fast-paced environment.
Excellent communication skills to effectively understand design briefs and deliver visually compelling solutions.
If you are a talented graphic designer with a flair for creating captivating visuals and want to contribute to promoting language exchange and cultural understanding, we welcome you to join our team at GLOT. 
Hours Per Week: 8
A bilingual(Spanish/English) volunteer is preferred