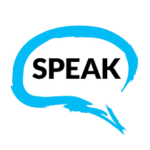 Are you passionate about fostering inclusive communities and connecting with people from diverse cultural backgrounds? Join SPEAK as an online buddy in our Language Exchange program and help create informal support networks for newcomers, migrants, locals, and refugees worldwide. Share your language and culture while assisting others in their language learning journey.
Responsibilities:
Engage in online language exchange sessions with participants from different parts of the world.
Share your language skills and cultural knowledge to help others learn and practice a new language.
Foster a supportive and inclusive environment where participants feel comfortable and motivated to improve their language proficiency.
Utilize various online communication tools to connect with language learners and organize language exchange sessions.
Collaborate with the SPEAK team to provide feedback and suggestions for enhancing the Language Exchange program.
Hours Per Week: 4