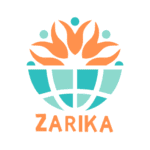 Are you tech-savvy with a passion for web development and design? Join us as a Website Volunteer and play a vital role in assisting with various website-related tasks.
Responsibilities:
Support the maintenance and updates of the organization's website.
Assist in creating and uploading content, including text, images, and multimedia elements.
Collaborate with the web development team to implement design changes and improvements.
Conduct website testing to ensure functionality and user-friendliness.
Help optimize the website for better performance and search engine visibility.
Provide support in troubleshooting and resolving any website issues that may arise.
Hours Per Week: 3