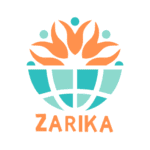 Are you passionate about research, education, and making a tangible difference in the local community? Become a Research/Admin Volunteer and contribute to our organization's mission by conducting vital research on local environments, creating valuable online learning resources, and providing assistance with short-term projects such as workshops and project material development.
Responsibilities:
Conduct in-depth research on local environments to gather valuable data and insights.
Compile research findings into well-organized reports and presentations for internal use and public awareness campaigns.
Create engaging and informative online learning resources to promote educational initiatives.
Collaborate with the team to support the development of workshops and assist in their successful execution.
Aid in creating project materials to effectively communicate our objectives and impact.
Hours Per Week: 3