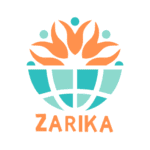 Are you skilled in persuasive writing and eager to contribute your talents to a meaningful cause? Join us as a Grant Writer Volunteer and play a crucial role in supporting our organization's mission through successful grant applications and fundraising efforts.
Responsibilities:
Compose compelling grant applications to secure funding for our organization's initiatives and projects.
Conduct thorough research to identify potential grant opportunities from various sources.
Collaborate with the fundraising team to gather necessary information and data for grant proposals.
Ensure all grant applications are submitted within specified deadlines and meet the required guidelines.
Assist in crafting persuasive and impactful fundraising materials to attract potential donors and sponsors.
Hours Per Week: 3