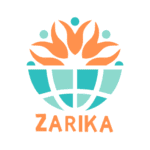 Are you passionate about making a positive impact on the lives of children, youth, and adults through non-formal education? Join Zarika Association as a Social Media/Online Community Volunteer and contribute to our mission of bringing accessible education to diverse communities on local, regional, and international levels.
Responsibilities:
Build and manage the organization's social media presence across various platforms.
Create engaging and compelling content to promote our mission, goals, and initiatives.
Foster and nurture a thriving online community by interacting with followers, responding to comments, and addressing inquiries.
Collaborate with the marketing team to develop strategies for community growth and engagement.
Stay up-to-date with social media trends and incorporate best practices into our online outreach efforts.
Monitor social media analytics to assess the impact of our campaigns and adjust strategies accordingly.
Hours Per Week: 3